Nevado de Toluca guided tours

Full expeditions from Puebla or Mexico City
Mountain guides, transport, accommodation… all you need

Nevado de Toluca (4.680 m – 15.354 ft), or Chicnauhtécatl in Azteca is the forth highest mountain in Mexico.
This is one of the most climbed mountains in Mexico due to its proximity to Mexico city and the beauty of its two lakes in the crater. Many people visit this mountain in weekends weather to summit or just to see the lakes and normally it doesn't need much technical gear but when snowed things change, specially in its sharp and rocky ridges.
Our Service:
Local Agency: Qualified guides with over 100 summits, real mexican experience while with us, and because we are local, that means cheaper for you.
Gear: Get all you need for the climb directly with us.  All technical gear INCLUDED!! Please check the link below to find out gear requirements.
Transport: All ground transport from México airport to La Malinche (Optional)
Accommodation: All accommodation during your climbing trip.
Meals: All meal included in the accommodation and all meals and purified water in the mountain.
Staff: Professional local and international (living in Mexico) guides, camp assistants, cook, etc.
Insurance: We include mountaineering insurance for SUMMIT days.
Check our clients facebook reviews

¡ We work HARD to keep a 100%  5 STAR reviews !
I am 63, I tried to climb Pico de Orizaba 6 months ago without success. I was in a group of 8 people and the guides seemed to be in a hurry to finish their job, I could not keep up with their pace. I decided to try it again, searching the web for Pico de Orizaba climbing I found Explore-Share where you can find guides from all over the world, 3Summits Adventure was the option that could not have been better, I can say there is a world of difference between 3Summits Adventure and the other mountain guides. My guide Lalo was all attention to detail, he let me climb at my pace always making sure I was in condition to continue and checking for any symptoms that could affect the climb, without his patience and experience in the mountain I could not have reached the summit. In 5 days I climbed La Malinche and Pico de Orizaba, something that at my age I could not have done it without the guides and services 3Summits provided, Karla and Lalo made it possible for me. You can take a risk and try other guides, there are plenty of them, but if you really want to make it to the summit 3Summits the best option.

JAIME ALVAREZ


20 April, 2022

The whole process was AWESOME! They made everything so easy and enjoyable, even accommodated me with a food allergy. Could not recommend enough!

NICK PELLETIER


19 March, 2022

It is safe to say this experience with Angel & Dani was truly one that we will remember for life. The whole experience was well organised, the lodge we stayed in was amazing. The climb gear itself was well provided. There is not a single thing we would complain about. The guides Dani and Angel were just amazing.

ROJDAN GUL


18 March, 2022

Tremendo tiempo que la pasamos. Los tres guías Danny y Alejandro fueron puntuales, pacientes y se aseguraron que mis meta fue alcanzada. El viaje sobrepasó mis expectativas y lo recomiendo!!!

CARLOS SANTIAGO


18 January, 2022

My first mountaineering trek was awesome, from coordination to the guides themselves were all excellent and practiced safety first. I'm will definitely book another trek with 3 Summits!

JAMES RAGAN


31 December, 2021

The guides and overall team for the Pico and La Malinche ascents were great! Both hikes were amazing. Highly recommend!

DAVID JORDAN


29 December, 2021

The guides were awesome, helpful people. Definitely would take this hike again!

NICHOLAS STRUTHERS


17 December, 2021

Successful summit of Pico de Orizaba with a group of unexiprenced climbers! Highly recommend 3 summits. Very experienced and knowledgeable of the mountain. Would not have summited without them 10 out of 10. Mesh is the GOAT

ALEC VALAS


10 December, 2021

WGuides are the best, super helpful, always motivating me to push forward. Both mountains are challenging but the view at the top is well worth it.

NEDIR BOUDRIGA


29 November, 2021

An absolutely amazing experience. My first mountaineering experience and was given all the guidance I needed. Christian on La Malinche and Mesh on Pico were great guides. Would highly recommend this for anyone wanting to reach the highest point in Mexico!!

BILLY STORR


8 November, 2021

Great trip for both Izta and Pico with 3Summit Adventure! We had an incredible experience and every detail was thought through. Great communication and we really enjoyed climbing with our guide, not only was he an expert on the mountain, he was also extremely supportive and a pleasure to be around. Thank you for the great trip.

RUSSELL BOWERS


3 November, 2021

The best experience possible. Excellent service. Great organization and the best accommodations possible. Fully recommended.

MARCO MALCOTTI


30 October, 2021

Lo súper recomiendo. Me encantó TODO, los guías mega preparados se nota que saben, dormí en una cama en vez de en una casa de campaña eso te ayuda a descansar para el día siguiente, te rentan el equipo que te falté, la comida rica como en casa y de los snacks no te tienes que preocupar porque es mucho.

CAROLINA CHAMBON


25 October, 2021
Nevado de Toluca Gallery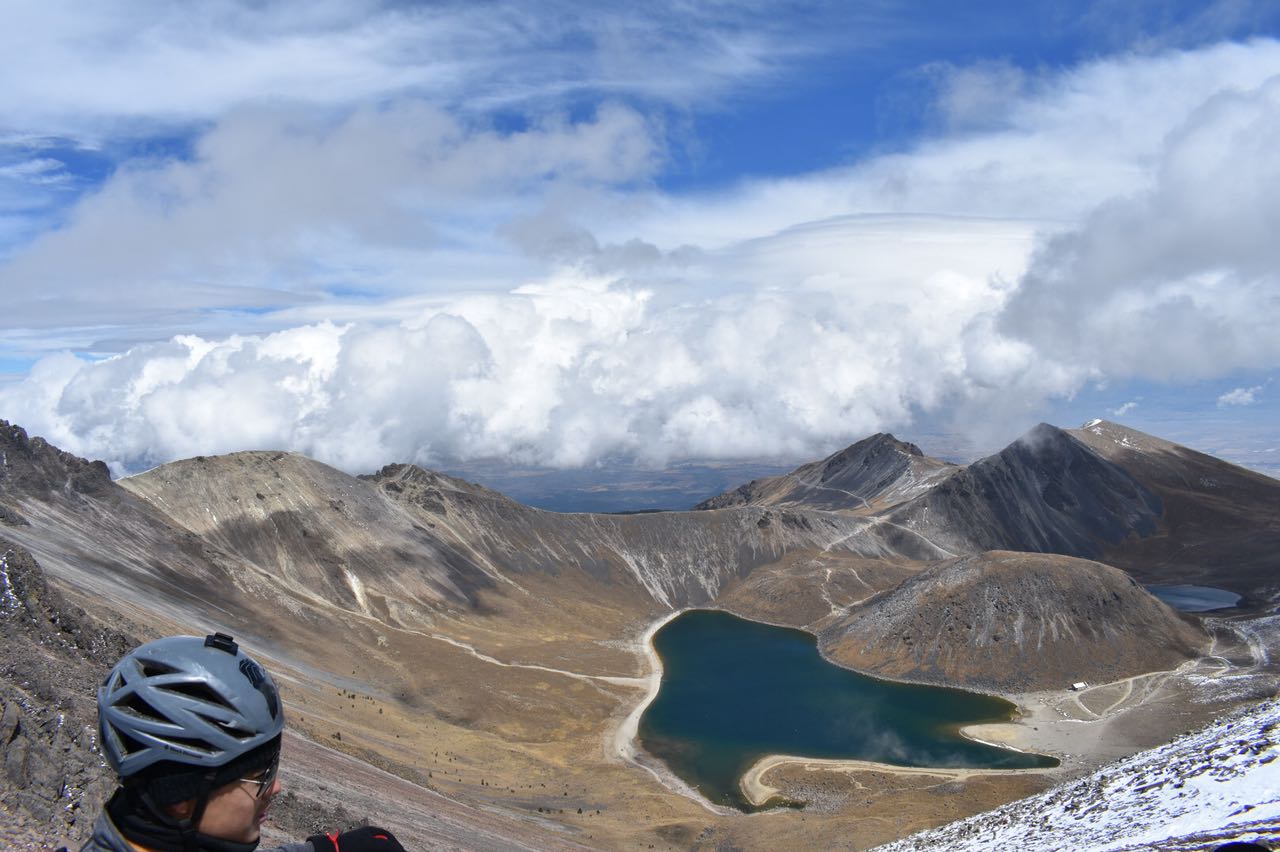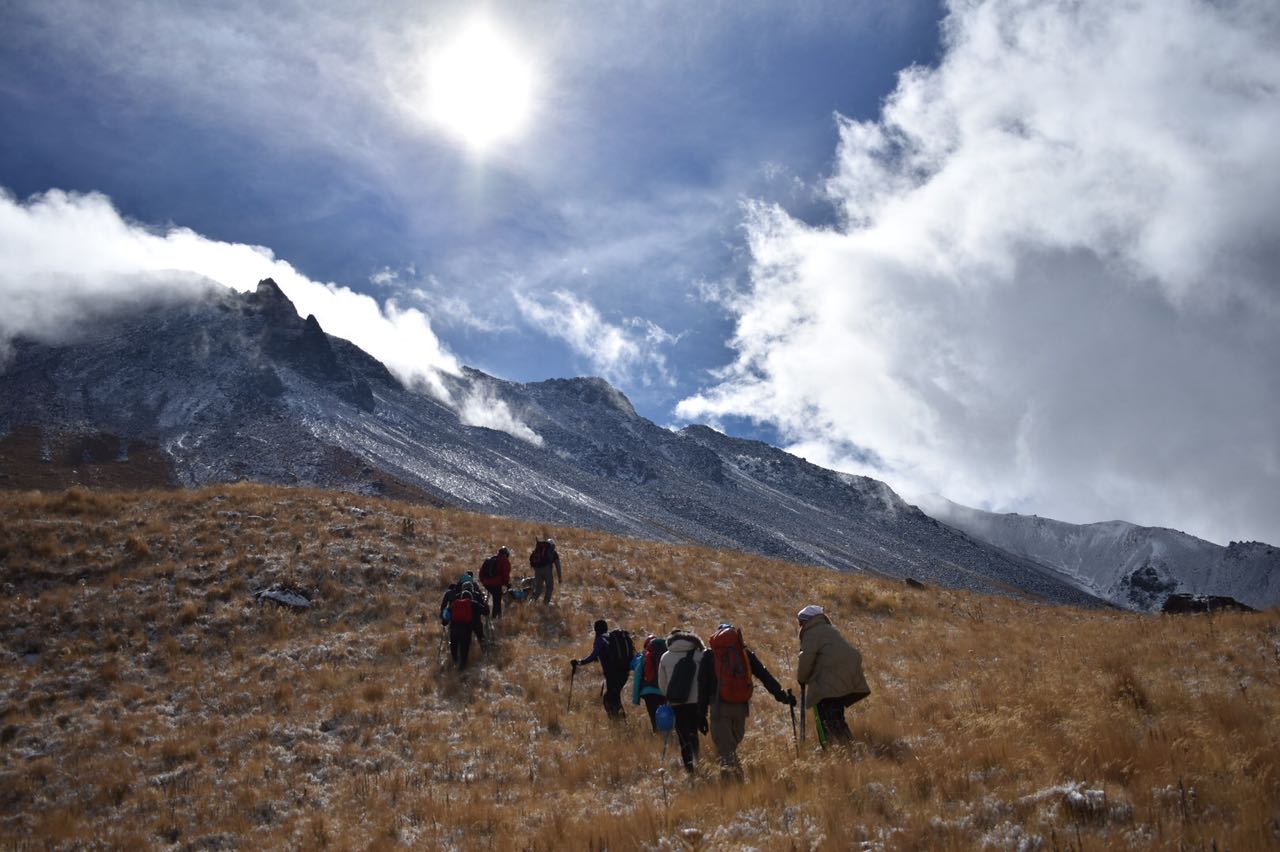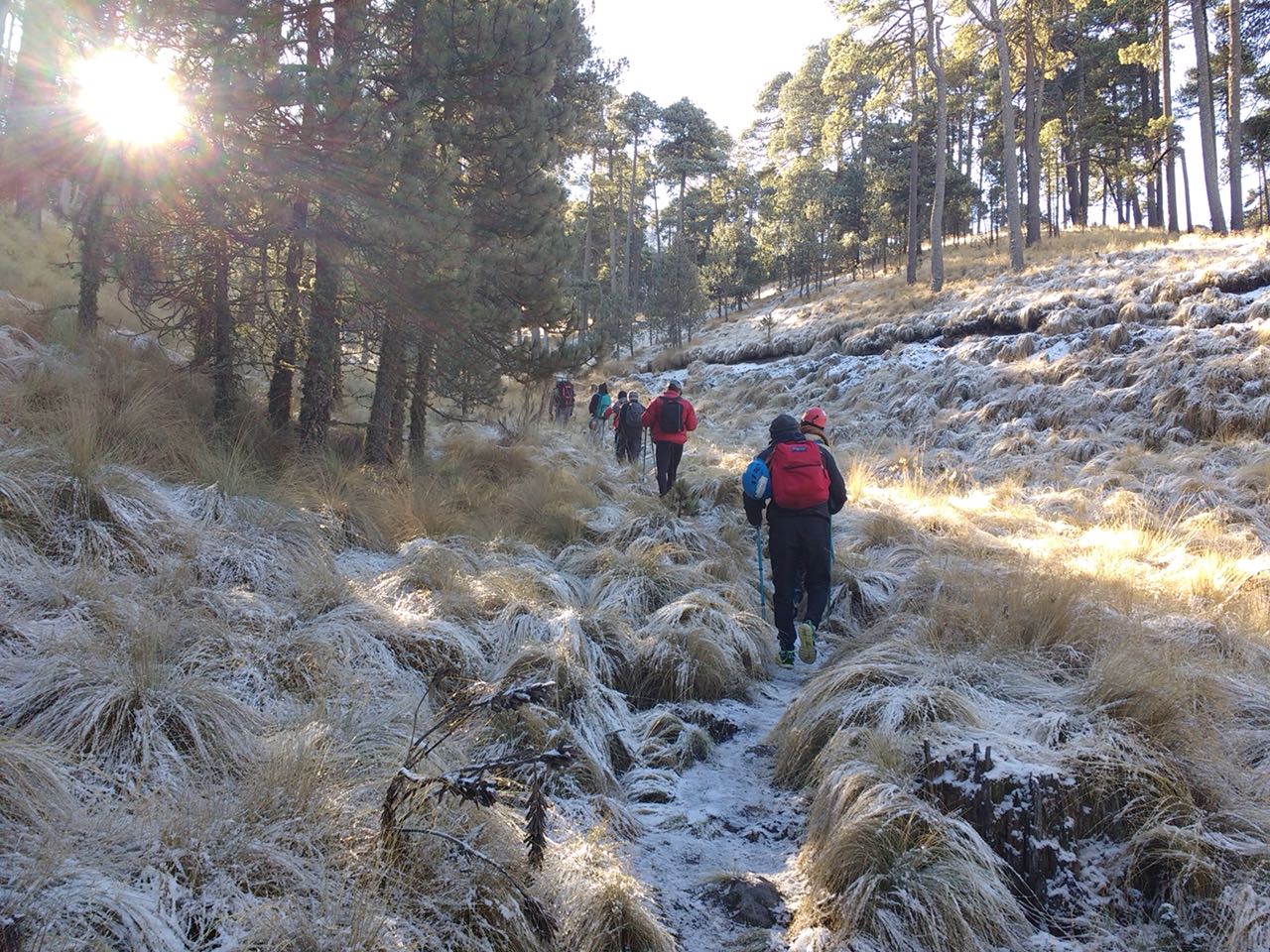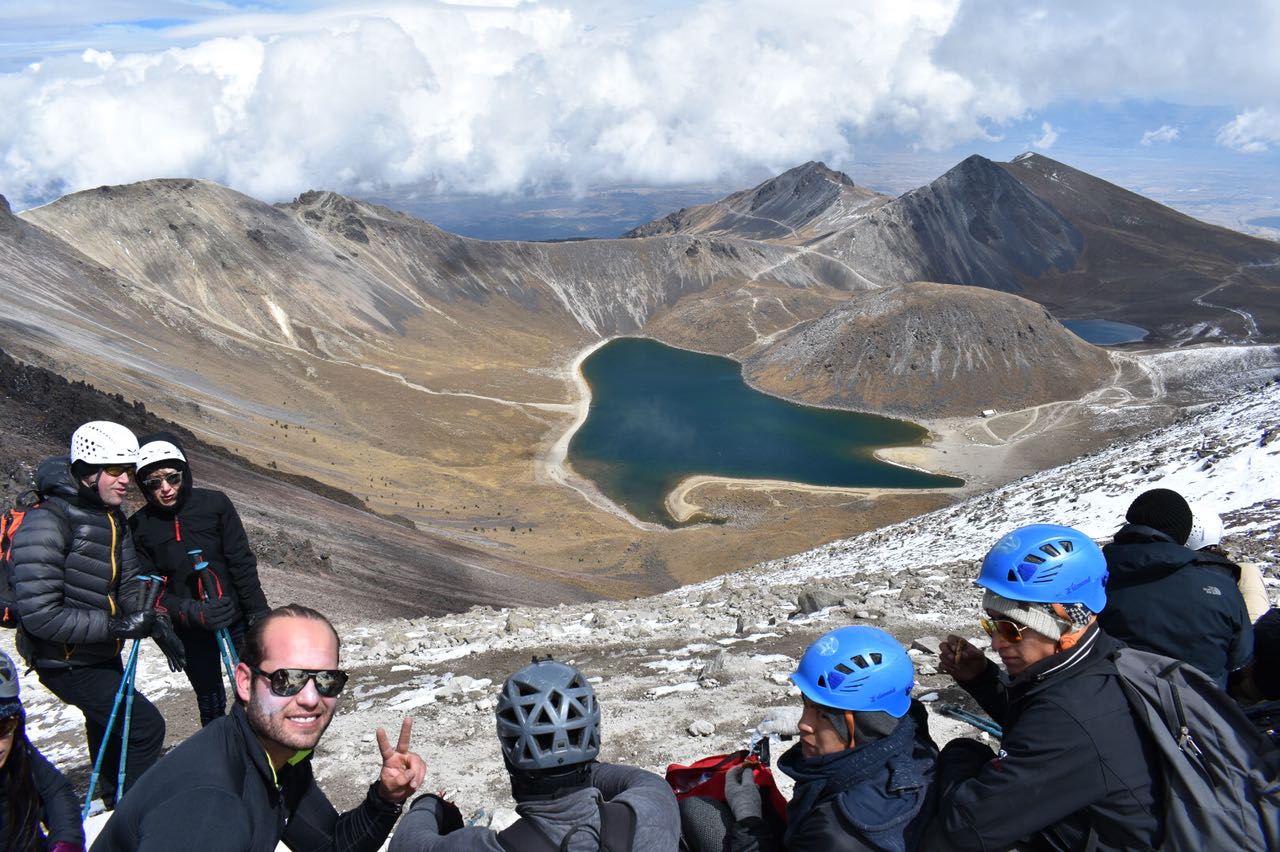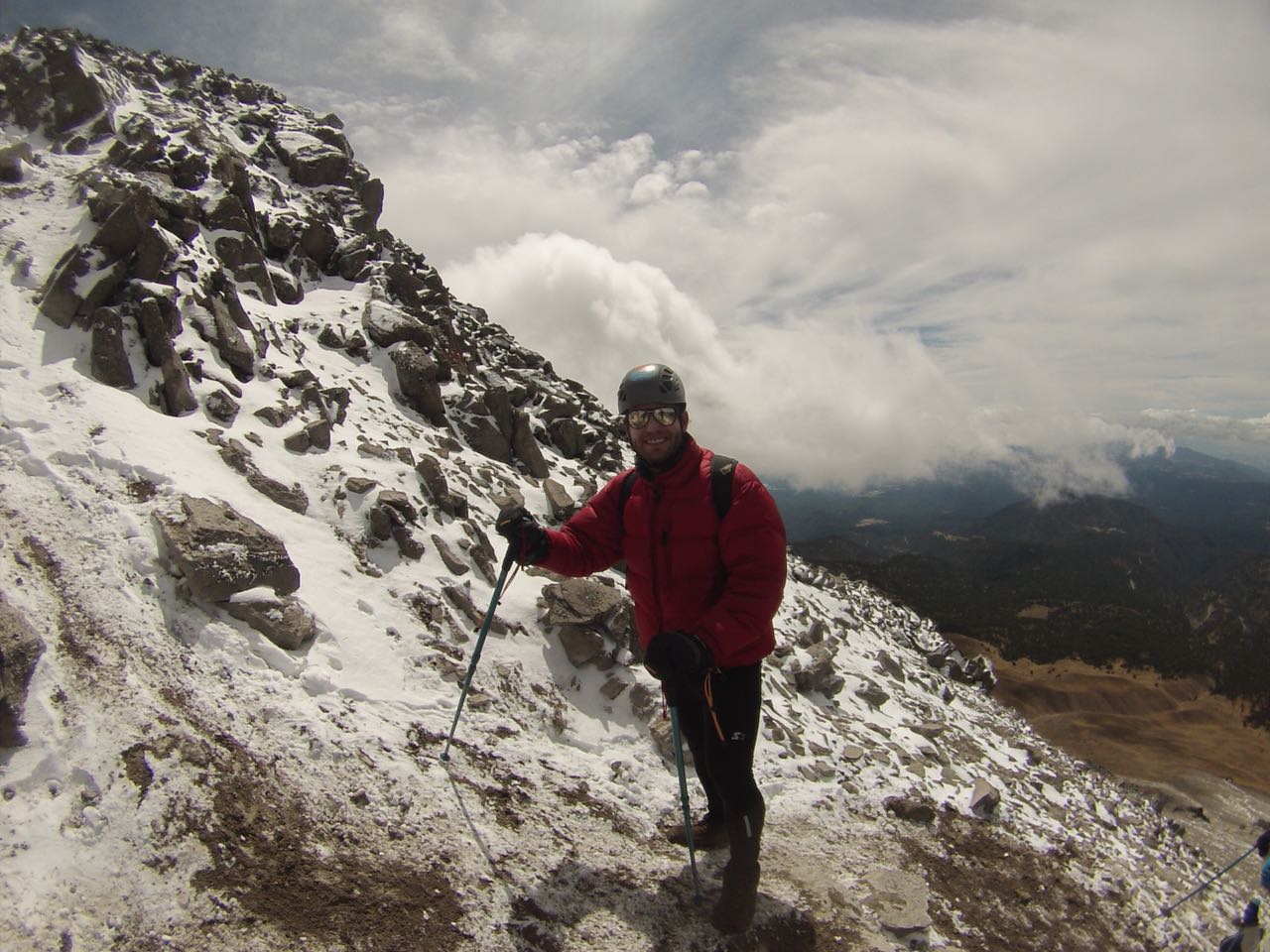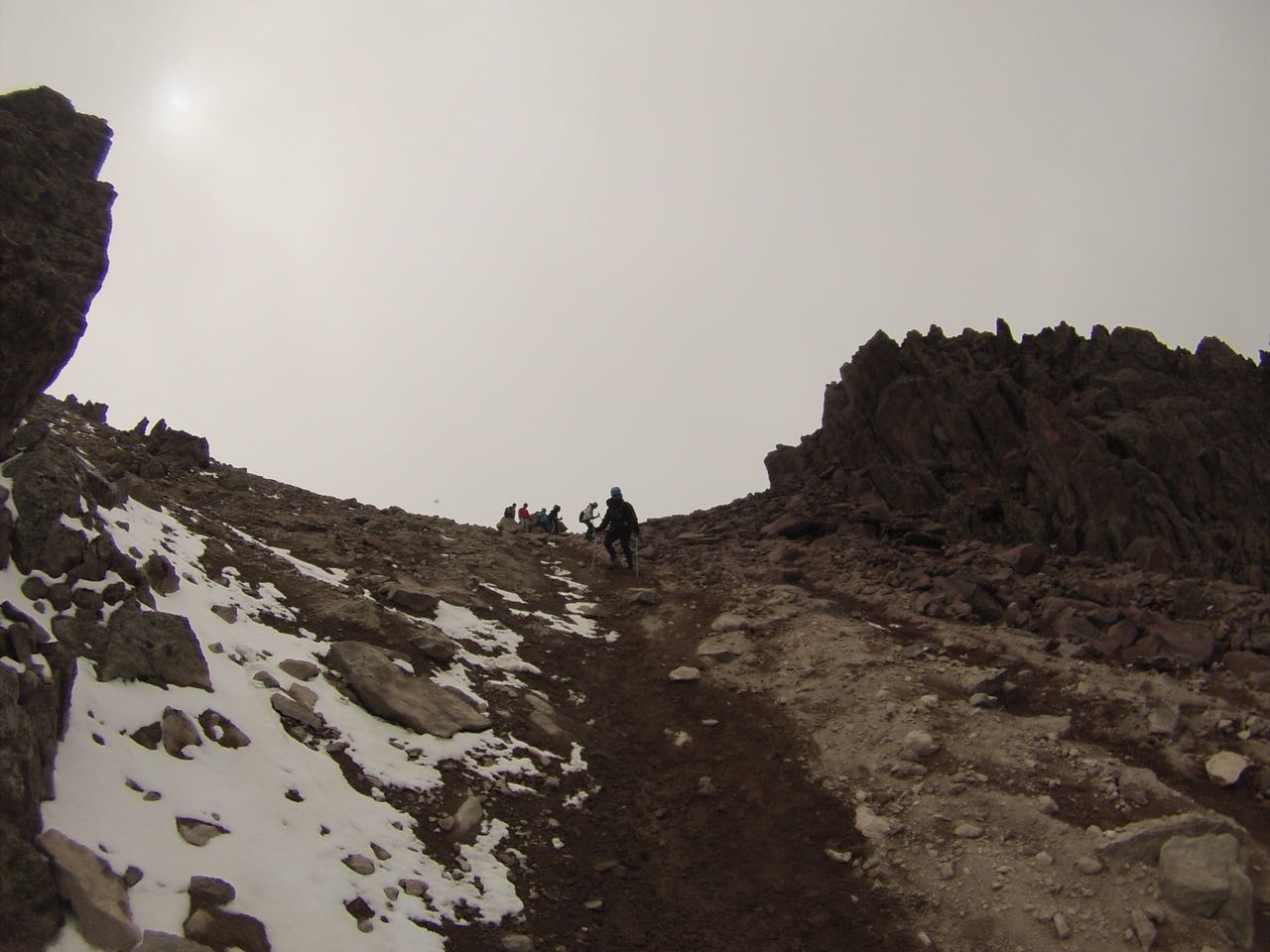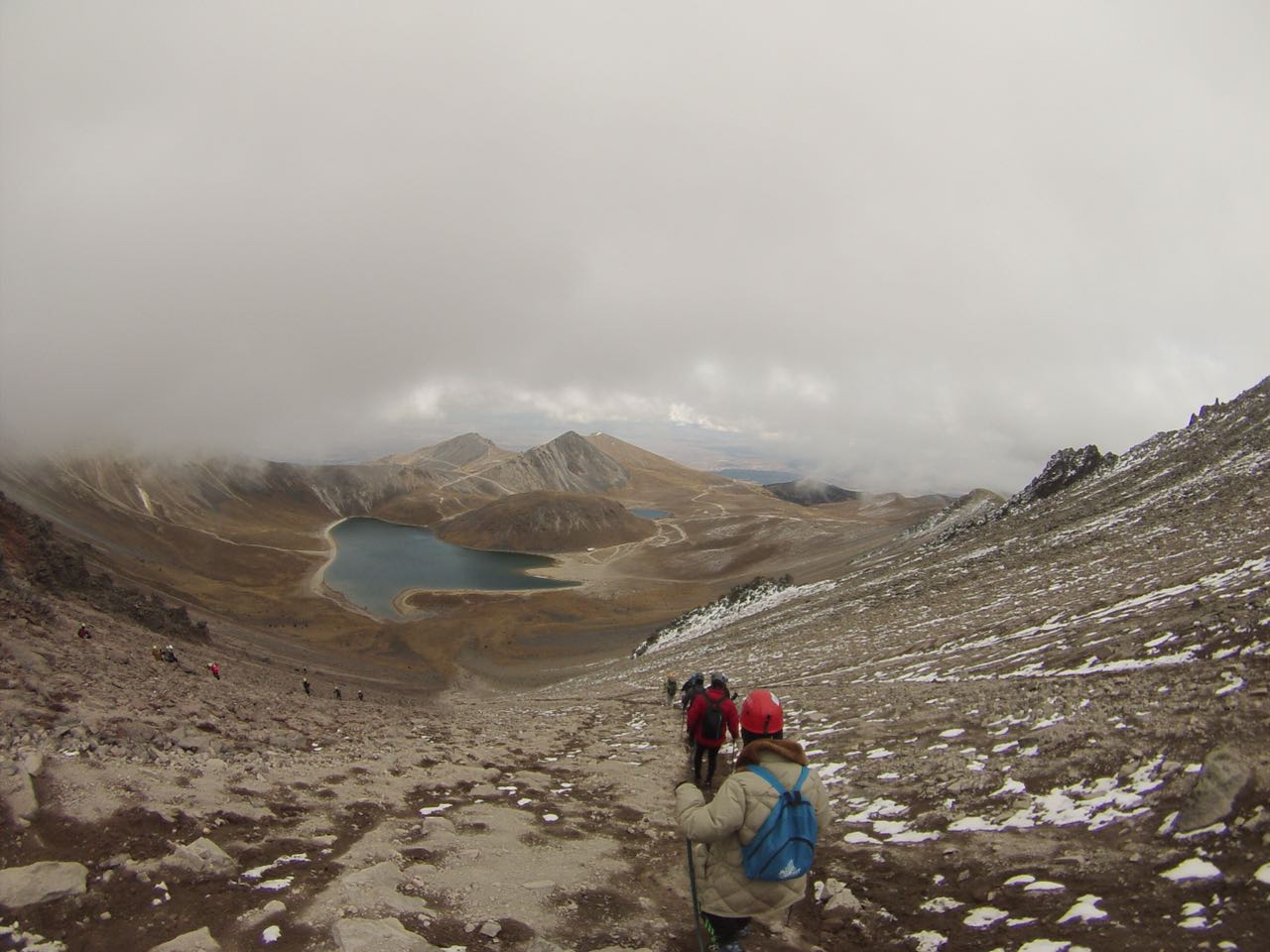 The Climb:
There are several routs to summit this volcano, or even you can take some private transport to drive you very close to the entry of the lakes. For us, the best option is to begin further down in the forest following the route called "cañada del Oso". If you know your way it will take you to the main summit called "Pico del Fraile" (monk peak) about 3-4hrs.  It is a really beautiful summit that looks down to the 2 lakes in the crater called "Laguna del Sol" and "Laguna de la Luna".
To go down you can choose between going back down the same way, or to the opposite way walking towards the lake. This will take you a lot more time. Another much more challeging route is to head for the secondary peak "Pico del Aguila" (eagle peak), just 20m – 180ft lower, following the rocky ridge to end just where the easy entrance to the lakes is.
To take into consideration:
Depending on what route you want to hike, you will have to be in reasonably good shape to not in shape at all if you just want to go to the lakes. If you plan to summit, there is a big difference when the mountain is covered with snow to when it isn't, so the gear that you will need is very different: from just some hiking clothes to full mountaineering gear. Also, acclimatization is important. Being possible to reach very high and fast by car is very tempting but you may suffer from altitude.
About our climbing team:

We are a locally run business with both local and international guides, all resident in Mexico and therefore, we have climb this mountains hundreds of times. Of course, when not working we enjoy travelling to other countries to challenge ourselves both in mountaineering and rock climbing. Some of our experience has been forged in South America, Europe, Asia and Africa.
In addition, our guides have the following international backing in knowledge and practices in high mountains:
– Training in Mountaineering and Mountain Rescue techniques taught by instructors from the AGMP (Mountain Guides Association of Peru) belonging to and with UIAGM standards (International Union of Mountain Guides Associations).
– International First Aid Certification in remote places given by ECSI (Emergency Care & Safty Institue)
There is no official Mountaineering Certifications in Mexico, so we do our best to catch up with international standards.

More about Nevado de Toluca…
Xinantécatl that means "naked man" is part of  Cordillera Neovolcánica and an active volcano eventhough it's not smoking like the bigger Popocateptl. The average temperature is -4°C and 12 °C what make it very accessible.