Nevado de Toluca guided tours

Full expeditions from Puebla or Mexico City
Mountain guides, transport, accommodation… all you need

Nevado de Toluca (4.680 m – 15.354 ft), or Chicnauhtécatl in Azteca is the forth highest mountain in Mexico.
This is one of the most climbed mountains in Mexico due to its proximity to Mexico city and the beauty of its two lakes in the crater. Many people visit this mountain in weekends weather to summit or just to see the lakes and normally it doesn't need much technical gear but when snowed things change, specially in its sharp and rocky ridges.
Our Service:
Local Agency

: Cheaper, qualified guides with over 100 summits, and a real Mexican experience while with us.
Transport

: All ground transport from México or Puebla Cities to Nevado de Toluca.
Accommodation

: All accommodation during your climbing trip (if needed)
Meals

: All food and purified water in the mountains.
Staff

: Professional local and international guides, camp assistants, cook, etc.
Personal technical equipment

: Crampons, Ice Axe, helmet, harness, carabineers and hiking poles always included (when needed).
Insurance

: We include mountaineering insurance for summit days.
Rental

: We can offer you other equipment you may need.
Check our clients facebook reviews

¡ We work HARD to keep a 100%  5 STAR reviews !
Excellent and motivating guides, fantastic service & unforgettable memories! I will always remember the weekends with you and the incredible feeling of standing on the top of Pico de Orizaba, Iztaccíhuatl, Nevado de Toluca, Sierra Negra & Malinche. Thank you so much for the great experiences, all the support and always making me feel safe - 100% recommendable!

Nicola Neumann


21 May, 2018

Excelente servicio . Muy profesionales en todo sentido, además de que están muy pendientes de la buena preparación y estado antes y durante el recorrido de cada participante (salud, equipo, comidas, etc) son muy flexibles para adaptarse a las circunstancias que puedan presentarse y asegurar que tanto los que pueden lleguen con guía a la cima como lo que se ven imposibilitados aprovechen el máximo de su experiencia y regresen de manera segura y acompañados por un guía más a la base. Los guías son muy profesionales en su trabajo y la organización también excelente.

Guillermo Román


9 April, 2018

Super profesionales, organizados, atención todo el tiempo, mi hija Lucia esta muy feliz de haber vivido esa experiencia con ustedes

Lily Karam


3 April, 2018

Gracias por la experiencia, por el apoyo, por una gran aventura, por ser unos grandes guías y llevarnos adelante en todos los sentidos

Felipe Alejandro


26 February, 2018

Best hiking agency experience so far. Professional and motivating guides, excellent equipment and very well organized. We did the 2 nights & 3 days tour to the Iztaccihuatl and we were glad to do it with 3Summits. They gave us all needed equipment (from tent to clothes to boots) for free and even brought us missing stuffs from the town when we were in the base camp. The communication could not have been better and the price is very fair for that. High recommendation!

Tui Vu


8 December, 2017

Such an incredible and amazing experience. The guides were great, we felt safe during the entire hike and the food was good! I totally recommend doing the guided hikes with 3summits adventures. Easy communication and a lot of fun 🙂

Lisa Geiss


3 December, 2017

Excelente guianza y organización, muy atentos en todos los sentidos y bastante responsables y al pendiente de todos y cada uno de los interesados en llegar a la cumbre.

Alejandro Arz


23 November, 2017

What a experience! Very professional guides, we felt very safe and it was absolutely worth it. I can highly recommend 3 Summits with its amazing guides and perfect organisation!

Jonas Schmid


13 November, 2017

We did a 3 day and 2 night trip on the Iztaccíhuatl and we could not have had better guides than Álvaro, Elisa and Christian - thank you so much!! The organisation and communication before the trip was nearly perfect and very professional! The food and especially the hot tea was really good as well and gave us plenty of energy. 🙂 Most importantly, we felt very secure the whole time and Álvaro was very patient with us and still pushed us to our limits so we made it to the summit!! Thanks for everything, that was an amazing experience! 🙂

Friederike Franke


12 November, 2017

Perfect organized trip to Izta, very professional and super nice guides. It was painful but it was totally worth it!

Timo Linnemann


11 November, 2017
Nevado de Toluca Gallery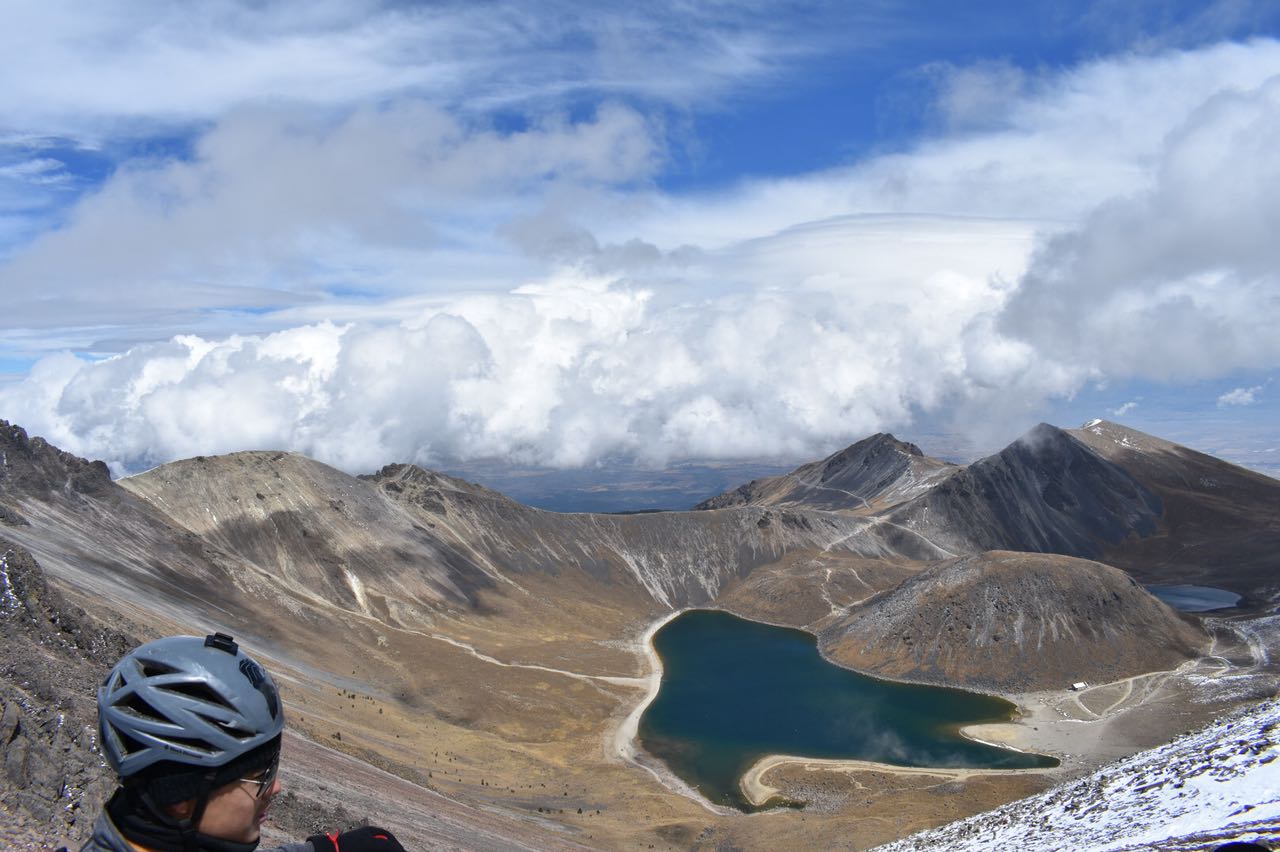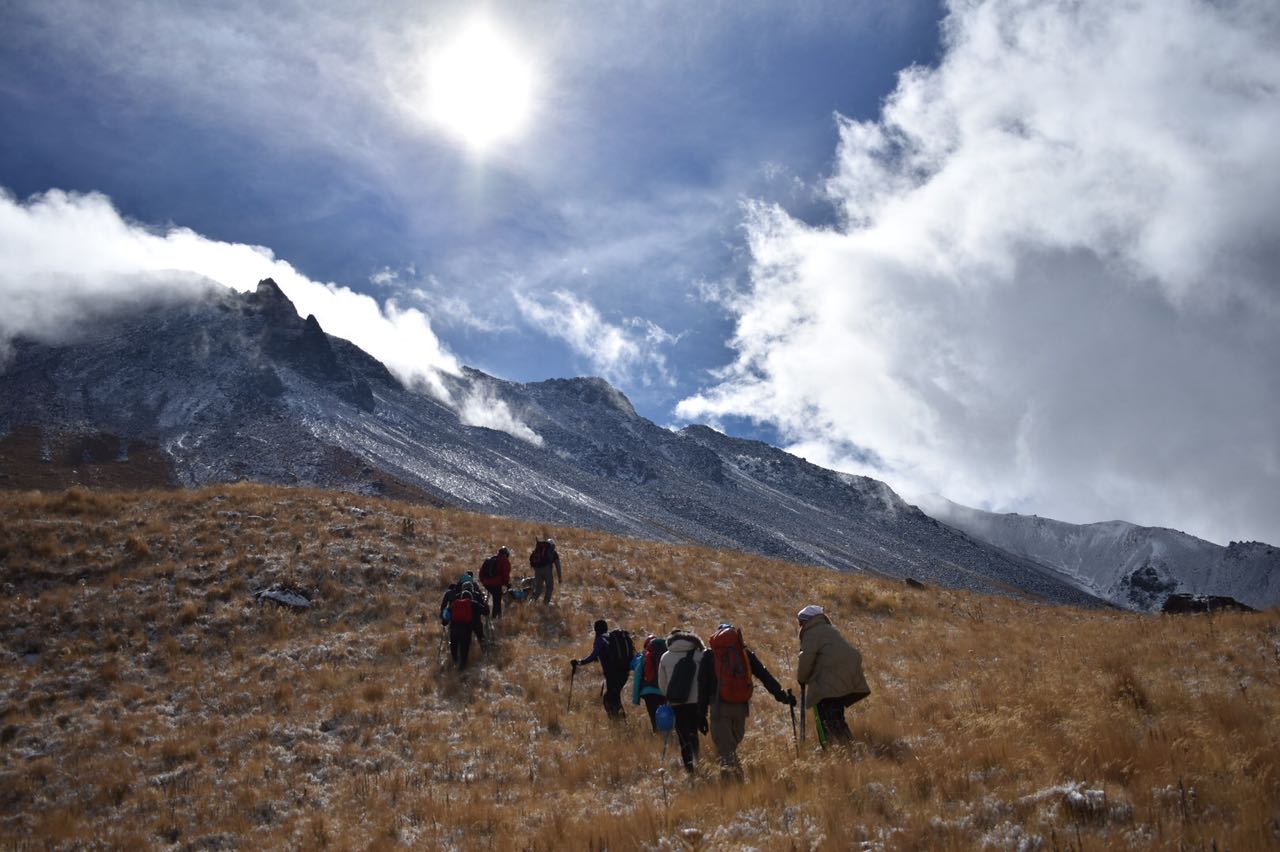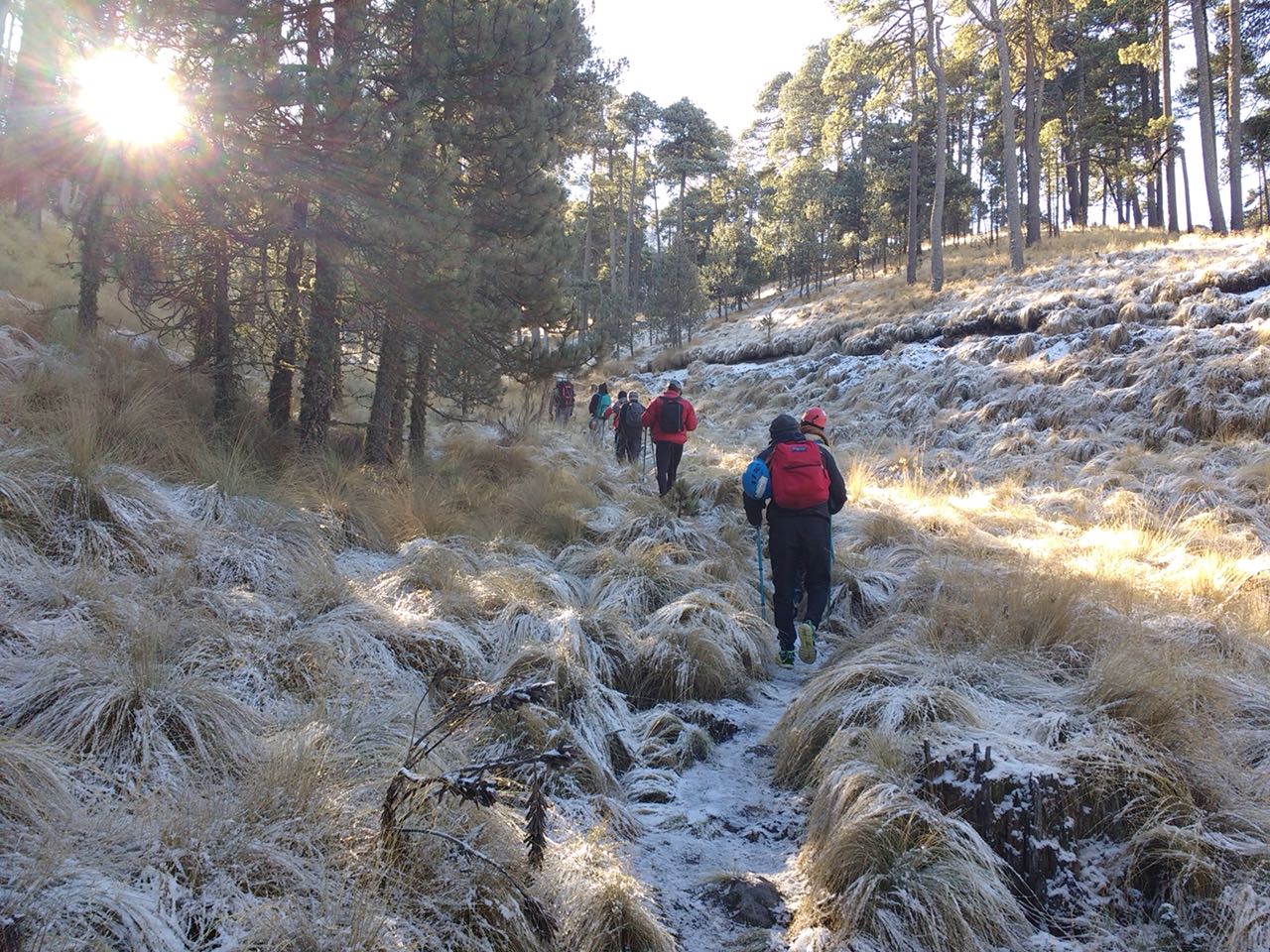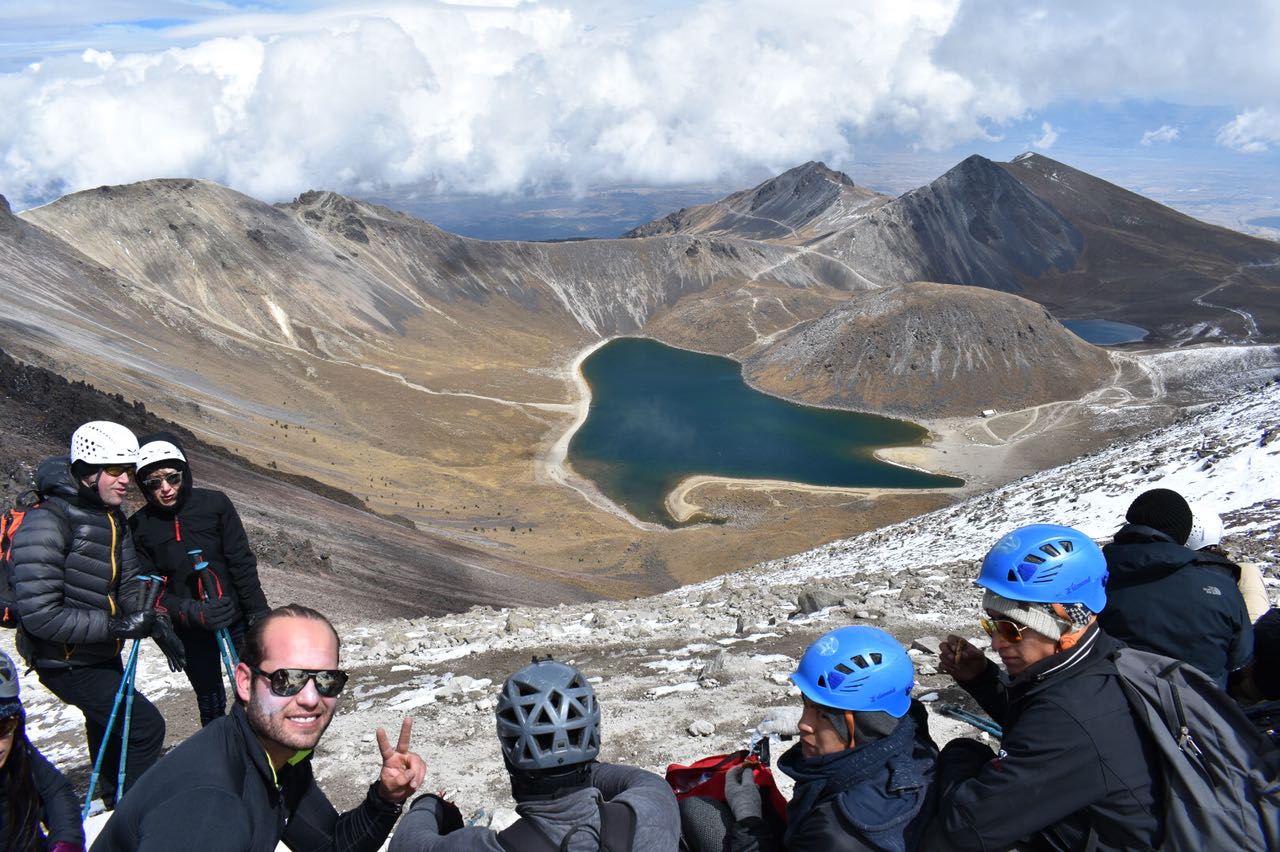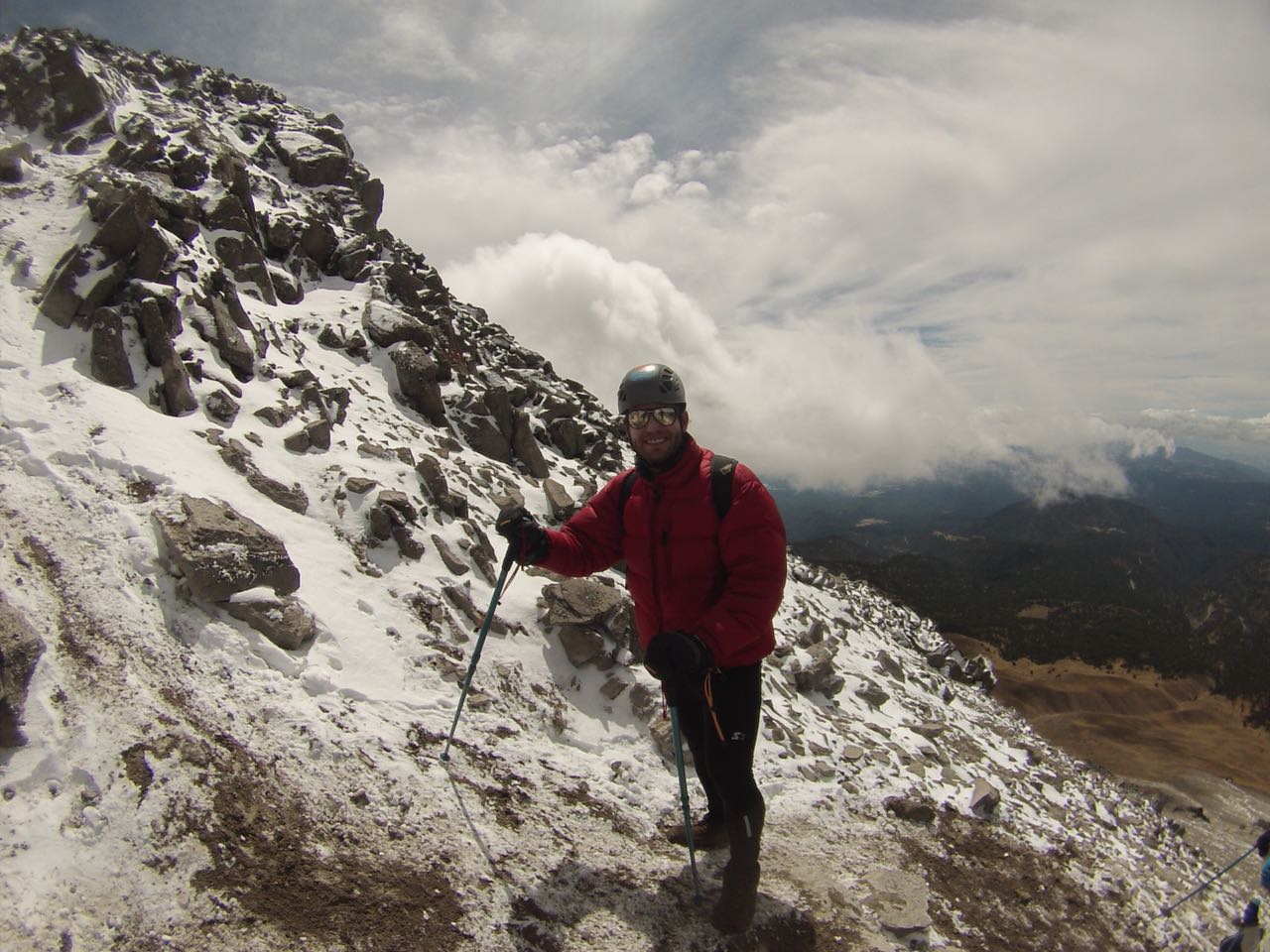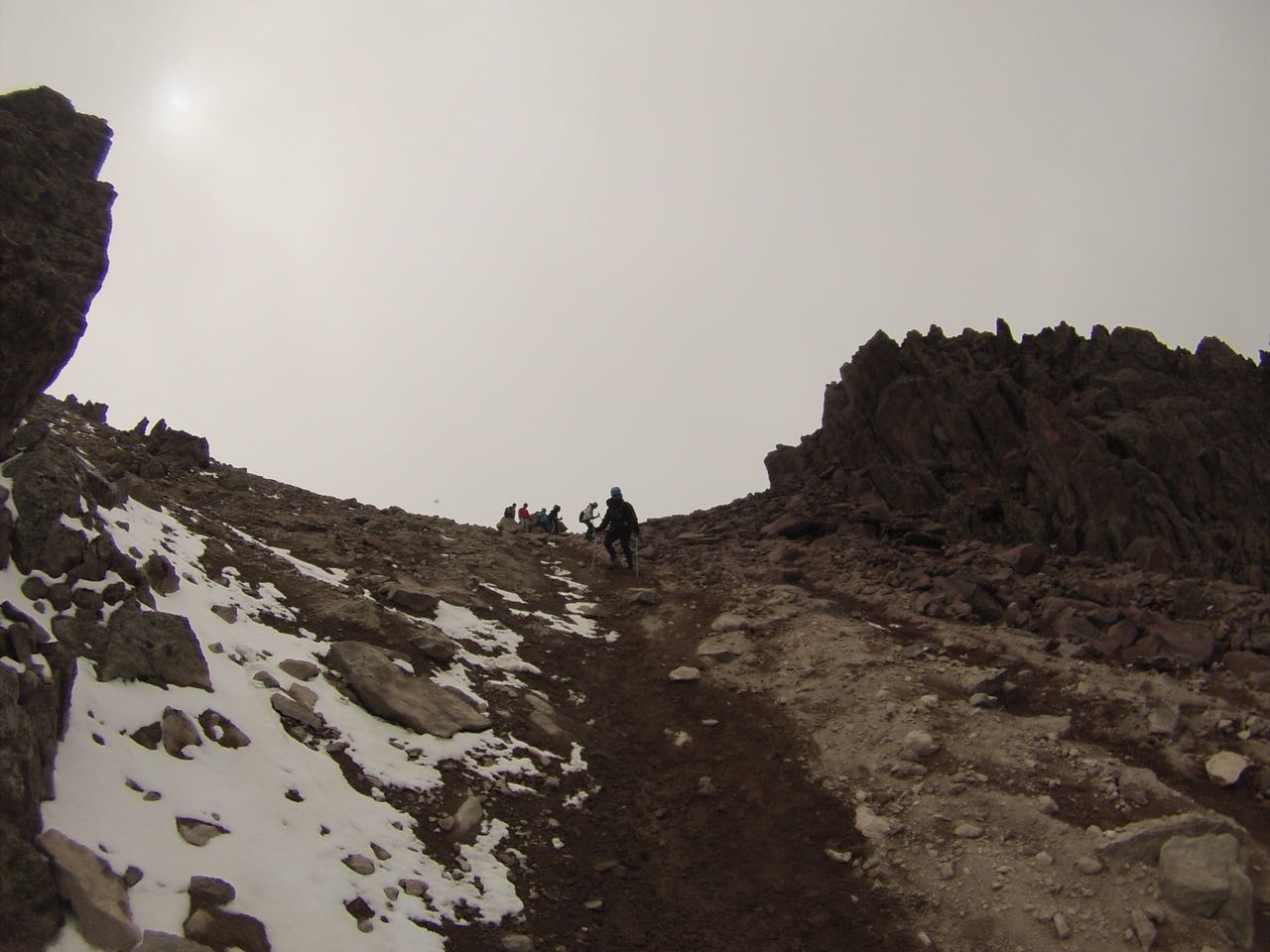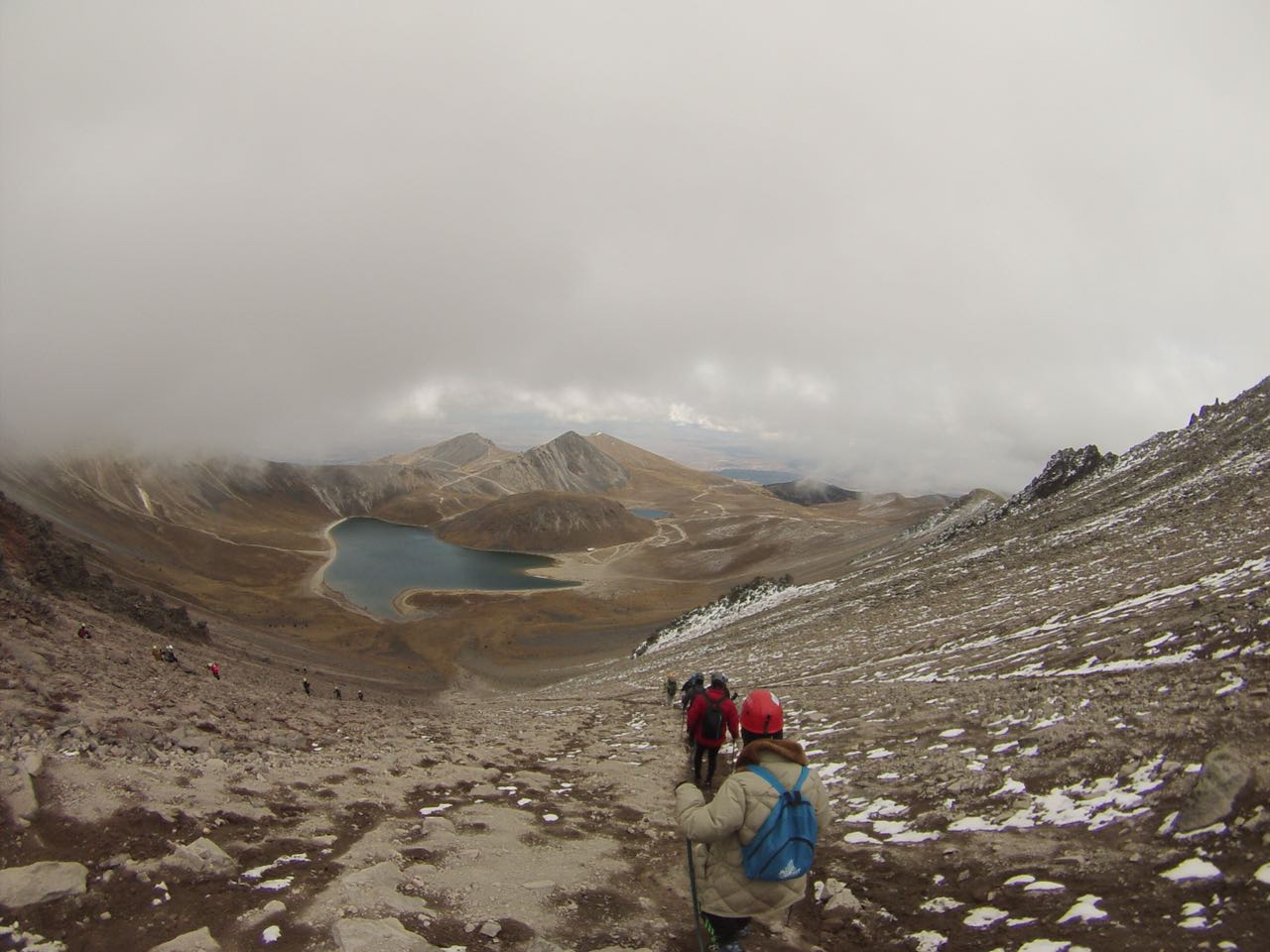 The Climb:
There are several routs to summit this volcano, or even you can take some private transport to drive you very close to the entry of the lakes. For us, the best option is to begin further down in the forest following the route called "cañada del Oso". If you know your way it will take you to the main summit called "Pico del Fraile" (monk peak) about 3-4hrs.  It is a really beautiful summit that looks down to the 2 lakes in the crater called "Laguna del Sol" and "Laguna de la Luna".
To go down you can choose between going back down the same way, or to the opposite way walking towards the lake. This will take you a lot more time. Another much more challeging route is to head for the secondary peak "Pico del Aguila" (eagle peak), just 20m – 180ft lower, following the rocky ridge to end just where the easy entrance to the lakes is.
To take into consideration:
Depending on what route you want to hike, you will have to be in reasonably good shape to not in shape at all if you just want to go to the lakes. If you plan to summit, there is a big difference when the mountain is covered with snow to when it isn't, so the gear that you will need is very different: from just some hiking clothes to full mountaineering gear. Also, acclimatization is important. Being possible to reach very high and fast by car is very tempting but you may suffer from altitude.
About our climbing team:

We are a locally run business with both local and international guides, all resident in Mexico and therefore, we have climb this mountains hundreds of times. Of course, when not working we enjoy travelling to other countries to challenge ourselves both in mountaineering and rock climbing. Some of our experience has been forged in South America, Europe, Asia and Africa.
In addition, our guides have the following international backing in knowledge and practices in high mountains:
– Training in Mountaineering and Mountain Rescue techniques taught by instructors from the AGMP (Mountain Guides Association of Peru) belonging to and with UIAGM standards (International Union of Mountain Guides Associations).
– International First Aid Certification in remote places given by ECSI (Emergency Care & Safty Institue)
There is no official Mountaineering Certifications in Mexico, so we do our best to catch up with international standards.

More about Nevado de Toluca…
Xinantécatl that means "naked man" is part of  Cordillera Neovolcánica and an active volcano eventhough it's not smoking like the bigger Popocateptl. The average temperature is -4°C and 12 °C what make it very accessible.